Look at our scarves. Imagine. Behind their creation comes a beautiful, amazing story set in a remote land. The secret behind our name will be revealed. Here is our story.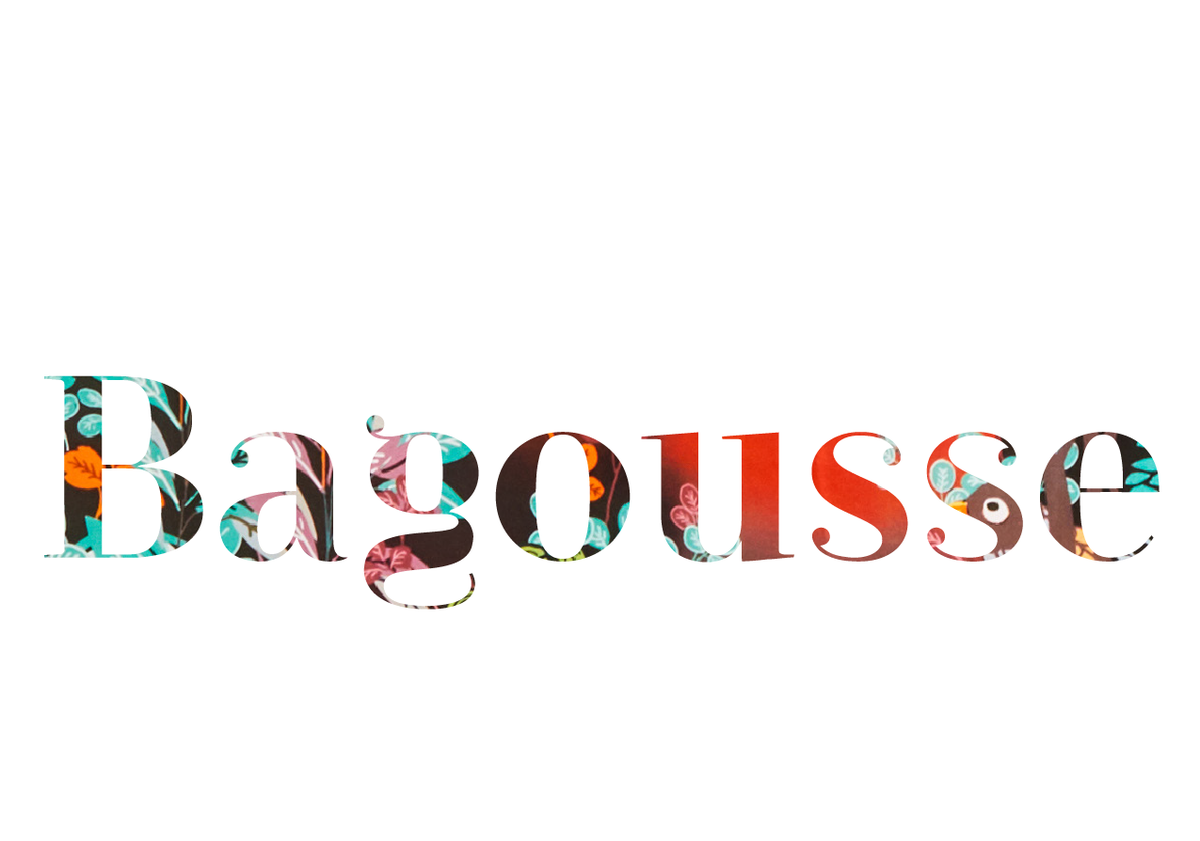 bagou ("charming, persuasive" in French) and bagus ("beautiful" in Bahasa Indonesia)
Bagousse came to life out of the best combination possible: a trip and an encounter. In fact, adventure and sharing were the essence of Maison Bagousse and became its defining elements.


When Antoine the adventurer first met the creative Rosie, it was just a casual, friendly meet-up. Actually, neither of them could imagine what they were going to create together. Who would have thought that on the Island of Gods, meeting a local may change your dreams and ambitions forever?


Later on, Rosie took Antoine into her secret world: her scarves.


And then an idea popped into their minds: bringing to the world exquisite scarves with the highest quality fabrics. It took them about three months to develop their idea. It became something out of the ordinary. Bagousse was born.


Coming up with a mature idea was nonetheless an easy process. Then came the core: bringing the idea to life! Creating scarves with a unique identity,and with the finest, most exquisite materials. As you may have noticed, Bagousse scarves have a very unique design. And they carry with them a story, a singular story that will continue with you


THE CREATIVE WANDERER LIVING THE ISLAND OF GODS


For as long as I can remember, I have always been into drawing. I would fill up every back cover of my study books with drawings. Anything from cartoony faces, landscapes, any kinds of clothing, dresses… most were fashion-related. I was born in a small traditional town, Cirebon, in one of the innumerable Indonesian islands; Java, birthplace of the world-renowned batik. Actually, I grew up in a non-artistic family, my dad being a lawyer. Still, my older brother is really into rock music and has his own local indie rock band back home. And my sister Oliv is the most creative person I know, she is really into drawing. Handcrafting is her main area of expertise as she can turn virtually anything into something valuable and beautiful. I, on the other hand, am more into fashion designing.


Many years later down the road, I still had the desire in me to nurture my passion, and I started to design clothing for myself and close friends of mine. Eventually, the time came for me to bring back what has always been inside me; to explore my passion even further, and to set my imagination free; to turn my dream ideas into real things – our reality, your reality.


So, why scarves? Good question! Even though I now live in a very famous tropical island – Bali, also known as the Morning of the World, or as the Island of Love – I personally adore wearing a scarf every other day to the office, for example. To me, a scarf is like "the cherry on top" of my outfit, plus it adds a lot of style. When I met Antoine via a good friend of mine in late 2016, I found that he showed so much appreciation and was very open to explore my vision. And because he is French and quite a number of people there love wearing scarves day in day out, whatever the season, the idea to design and create a scarf for our very first product was born.


THE FRENCH ADVENTURER IN REMOTE LANDS
I started a long-term journey, and Bali was my first stop. But why did I set myself to constantly travel? That I am not sure of, but my boundless curiosity and attraction to travelling and meeting people probably have something to do with it.


What a colleague once said to me, towards the end of my internship in New York, still sticks in my mind: "That's it, you've caught the travelling bug". Since then, her words keep resonating at the back of my mind. Well, I have always enjoyed the freedom to wander anywhere I want to around the world.


After my stay in the Big Apple, I returned to France with a single desire: going back into the wild and explore. But first, I needed to complete my studies. I worked in two of the most prestigious French luxury firms in the fashion industry, which helped me to further my designing skills, to develop my taste and expertise in luxurious materials and savoir-faire, as well as to boost my inspiration and creativity. I understood that high quality fabrics and expertise matter – a lot.


Fast forward two years, there I was in the Island of Gods, Bali. And I felt empowered by my ambition. I wanted to find the best savoir-faire. My aim was to create products that people would love to wear. Products with a story, a soul and of course the best fabric.


And there came to me a revelation, a eureka moment. Ta daaa!! I was still thinking about those scarves I had seen in Bali. I connected all the dots, linking those scarves with my French heritage, with that je ne sais quoi we are made of. Scarves have always been part of French culture, we use so many different words to distinguish between different kinds of scarves. I felt that I could bring something brand new to the market.


That is how Bagousse was born.
We would bedelighted to write new chapters of the story with you!


DISCOVER OUR SCARVES